This is my first attempt at what I hope will be a new series here on Codesnipers. The format might vary slightly, but essentially I'd to make a regular place to highlight two or three interesting Micro ISV articles, products, or resources.
---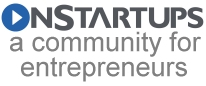 This week's featured article: Dharmesh Shah, of OnStartups, writes: Important Questions Startup Co-Founders Should Ask Each Other.
If you're not already following Dharmesh's blog, you should be. He posts regularly on all kinds of entrepreneurial/startup issues, and while some of it may be aimed more at the VC funded startup than the Micro ISV, it still makes for interesting reading. Dharmesh has been a great source for comment on recent Web 2.0 trends, and has posted a lot of fascinating articles about the startups we've seen popping up on eBay. Best of all, it's consistently relevant, I really envy his discipline!
---
Andrey Butov's Antair is the first Micro ISV I'm going to put the spotlight on. He's been experimenting with the Micro ISV world for the last year or so, but just this last week he's given up his job and gone full time.
As well as his two existing products, Andrey's written a book on Wall Street Programming, which is available electronically or in print via his website. His blog has been a great addition to the Micro ISV community, he's been very open about his experiences and plans so far. His first full time product is currently under development.
---
The blog I want to recommend you take a look at is Startup Review. I just spotted it this week, and it looks well worth following. They run case studies on successful startup companies, picking out reasons for their success. This looks like a great resource, check out the introduction to the site for more information.
---
So that's my first idea for the format, any comments or suggestions?
If you already follow my Micro ISV Digest posts, you may be wondering how this fits in. The digest post will continue as is, but I usually have a couple of items that I'd like to add a few comments to, or something left-over that I really wanted to mention. Also, there are a lot of links in the Micro ISV digest, so if you're short of time, this post might present a useful, more strictly filtered, alternative.